legal counsel - roberts international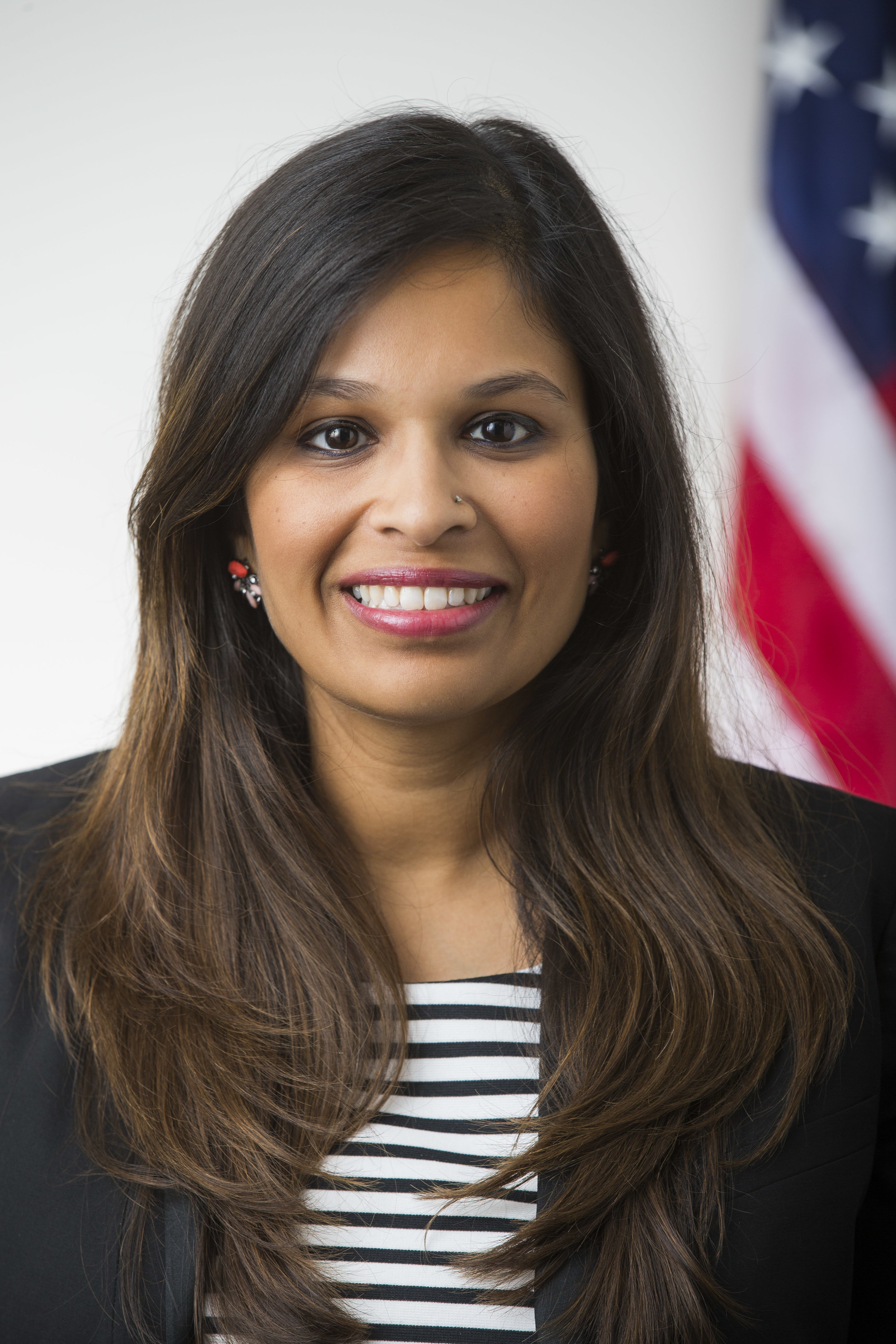 SAFIYA GHORI HAS SERVED AS AN ADVISOR ON PAKISTAN AND AFGHANISTAN IN THE OFFICE OF THE SPECIAL REPRESENTATIVE TO AFGHANISTAN AND PAKISTAN (SRAP) AT THE STATE DEPARTMENT UNDER BOTH SECRETARY CLINTON AND SECRET KERRY.
SERVED DURING HER TIME AT THE STATE DEPARTMENT, SAFIYA ACTIVELY HELPED SHAPE THE STATE DEPARTMENT'S POLICIES FOR THE REGION, INCLUDING MANAGING TRIPS TO SOUTH ASIA BY SECRETARY CLINTON AND KERRY; SUPPORTING TRADE AND DEVELOPMENT INITIATIVES; AND DEVELOPING STRATEGIES TO ADDRESS POLITICAL TRANSITION, COUNTER-TERRORISM, AND GOVERNANCE CHALLENGES.
SAFIYA STARTED HER STATE DEPARTMENT CAREER AS A FOREIGN AFFAIRS OFFICER IN THE BUREAU OF DEMOCRACY, HUMAN RIGHTS, AND LABOR AT THE U.S. STATE DEPARTMENT, WHERE SHE MANAGED PORTFOLIOS IN SOUTH ASIA, AND TRAVELED EXTENSIVELY THROUGHOUT THE REGION PROMOTING GOOD GOVERNANCE, TRANSPARENCY, AND THE RULE OF LAW.
SAFIYA IS A TERM MEMBER OF THE COUNCIL ON FOREIGN RELATIONS, AND IS THE RECIPIENT OF MULTIPLE STATE DEPARTMENT AWARDS, INCLUDING SEVERAL SUPERIOR AND MERITORIOUS HONOR AWARDS. SHE CURRENTLY SERVES ON THE BOARD OF THE ARKANSAS AMERICAN CIVIL LIBERTIES UNION, AND WAS ELECTED TO SERVE ON THE STATE COMMITTEE OF THE DEMOCRATIC PARTY OF ARKANSAS. SAFIYA HAS AUTHORED SEVERAL ARTICLES ON DOMESTIC POLITICS, NATIONAL SECURITY, AND WOMEN'S RIGHTS, AND HAS BEEN FEATURED IN THE ARKANSAS DEMOCRAT-GAZETTE, CONGRESSIONAL QUARTERLY, THE NEW YORK TIMES, AND THE WASHINGTON POST.
SAFIYA EARNED A JURIS DOCTOR AND MASTER OF ARTS IN MAY 2006 FROM THE UNIVERSITY OF ARKANSAS, WHERE SHE SERVED AS THE EDITOR OF THE JOURNAL OF ISLAMIC LAW AND CULTURE. SAFIYA SPEAKS FLUENT HINDI AND URDU, AND IS BASED OUT OF THE LITTLE ROCK OFFICE.
Neither the individual above or the business entity (entities) they represent are affiliated with MML Investors Services or White & McGowan Financial.